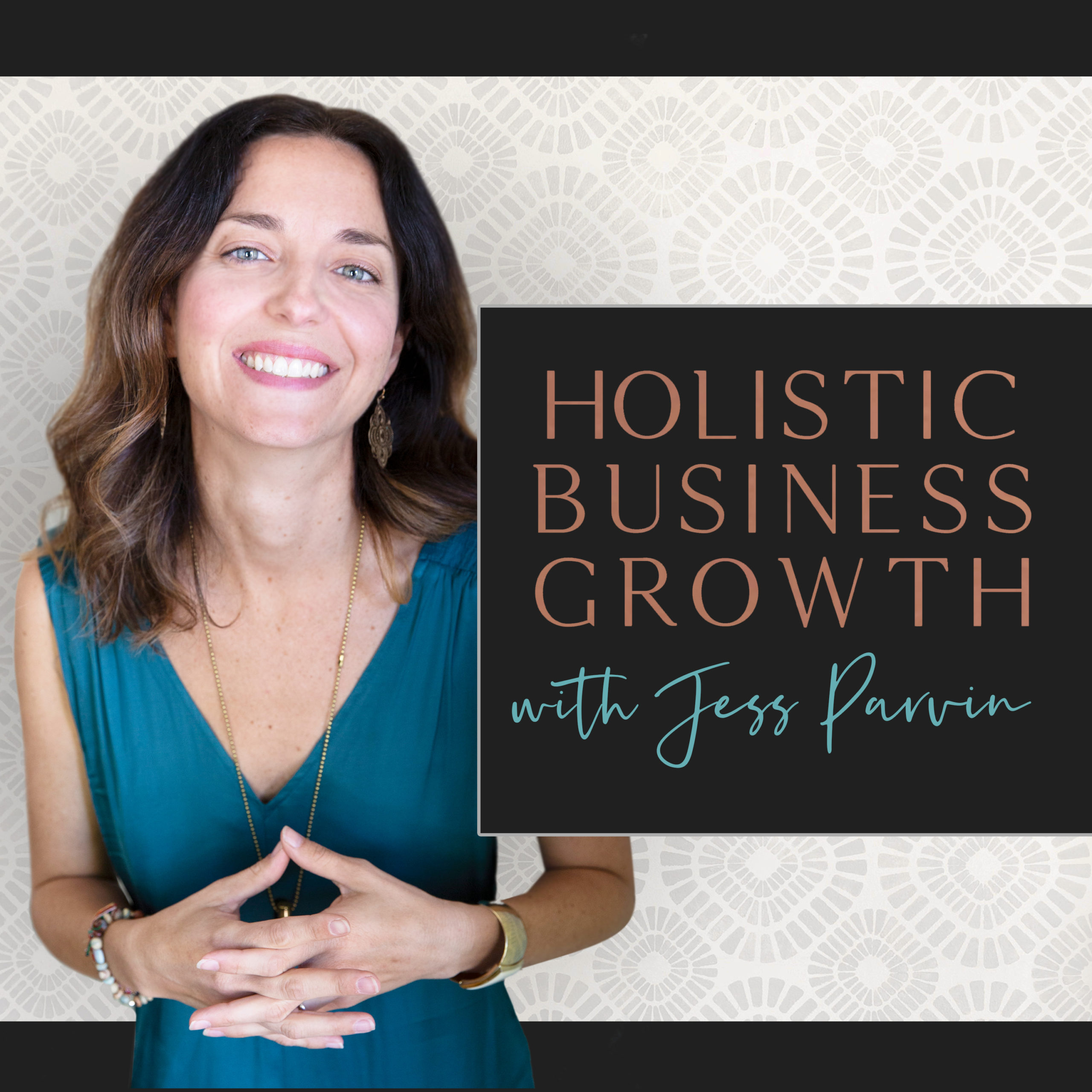 Holistic Business Growth
The Podcast!
Welcome to Holistic Business Growth, a podcast for visionary service-based online entrepreneurs, including healers, coaches, designers and more.
In these episodes I give you short, practical insights that you can apply to your business as you grow or pivot. Holistic means that all the parts of your business are interconnected, so we focus on many areas including goal-setting, mindset, branding, web design, marketing and more!
Music for the podcast created by my husband, Josh Harty (from the song "Wired" on his album "Holding On")
Listen here, or on these Podcasting Platforms:
I'd REALLY appreciate it if you'd share the podcast, and also take a minute to write a review on your podcast app!
If you have suggestions for a future episode topic, please let me know! 
LatesT Episode:
Are You Living in Alignment with Your Purpose? 
What's more important that living your Purpose? 
For the past 6 months, I've been studying to be a certified Soul Purpose Coach. This has got me thinking about all things related to our Purpose- how do we find it? How do we make it "real" in the world? How might it change/ evolve? And what holds us back?
In this episode we dive into all things Purpose-related: 
Potential barriers to living a life of purpose (ex: conditioning, lack of community, fear/ blocks)
How to tell if your current work is not in alignment with your purpose
How Human Design gives us insight into our Purpose/ Life Theme, and much more
Most people know their purpose but need someone to give them "permission" to live it. 
How my own journey has evolved, giving me clues to my Purpose and then expressing it in different ways
So whether you're still searching for your higher calling, or you are currently building a business that is purpose-driven and soul-aligned, you will find this episode thought provoking and helpful.
If I can support you in finding and expressing your purpose, contact me to learn more about my Holistic Business AND Purpose Coaching packages. 
To get your Human Design Chart read (+ a mini coaching session around your work/ Purpose)  now through November 10 – book here!
Copyright Jess Parvin Designs, LLC. All Rights Reserved.