Articles for Entrepreneurs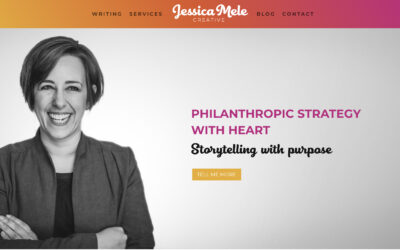 Listen to the podcast interview here! Listen on Apple Podcasts // Listen on SpotifyJessica Mele is a writer and philanthropic advisor who has just wrapped up 8 years working at the William & Flora Hewlett Foundation, and is now launching her new brand - Jessica...
read more
Copyright Jess Parvin Designs, LLC. All Rights Reserved.