Branding & Web Design Services
Your website is the

HOME

of your business online.
Let's make it a place people want to visit!
Are you ready to:
Let a pro handle the design & development so you can focus on your genius?
Elevate your visual branding so it really reflects the amazing business you're creating?
Have a website that not only looks great, but provides value to your audience?
Stand out among your competitors and speak directly to your ideal clients/customers?
Uplevel and automate your sales funnel to bring in "warm" leads daily?
the heart of your business
and the jumping off point for everything else- a website, marketing, social media, products, etc. When done right, good branding shows the world that you're a credible expert in your field and helps you bring in new clients.
Includes:
Holistic Business Consultation to get clear on who your ideal audience is and how to reach them with visual imagery and language
Pinterest inspiration board
Mulitiple logo concepts to start with & at least 2 versions of the final logo
Color as well as B&W versions of final logo in all the different file types
Branding color palette
Branding fonts selection and description of how to use them
Business card design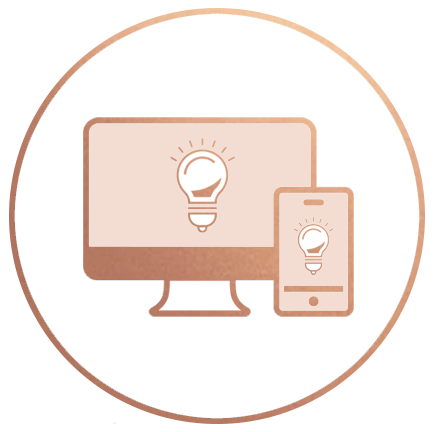 Show off your brand
with a website that is uniquely you, speaks directly to your audience, integrates with your social media & marketing, and is built with WordPress, the most robust CMS around!
Includes:
Holistic Business Consultation to get clear on how your website can best serve your audience.
Custom designed theme + branding refresh
Mobile-friendly design
Great stock images and/or photo editing
Video tutorials on how to make updates/edits
Help setting up domain, hosting & email
SEO (Search Engine Optimization) package + Google Analytics set-up
Email Newsletter signup integration + freebie
E-commerce integration if needed (additional cost)
Two weeks of troubleshooting after site launches
Ongoing hosting & maintenance retainer if needed
I also have a "Visionary Entrepreneur" Package which includes

Branding + New Website + Coaching!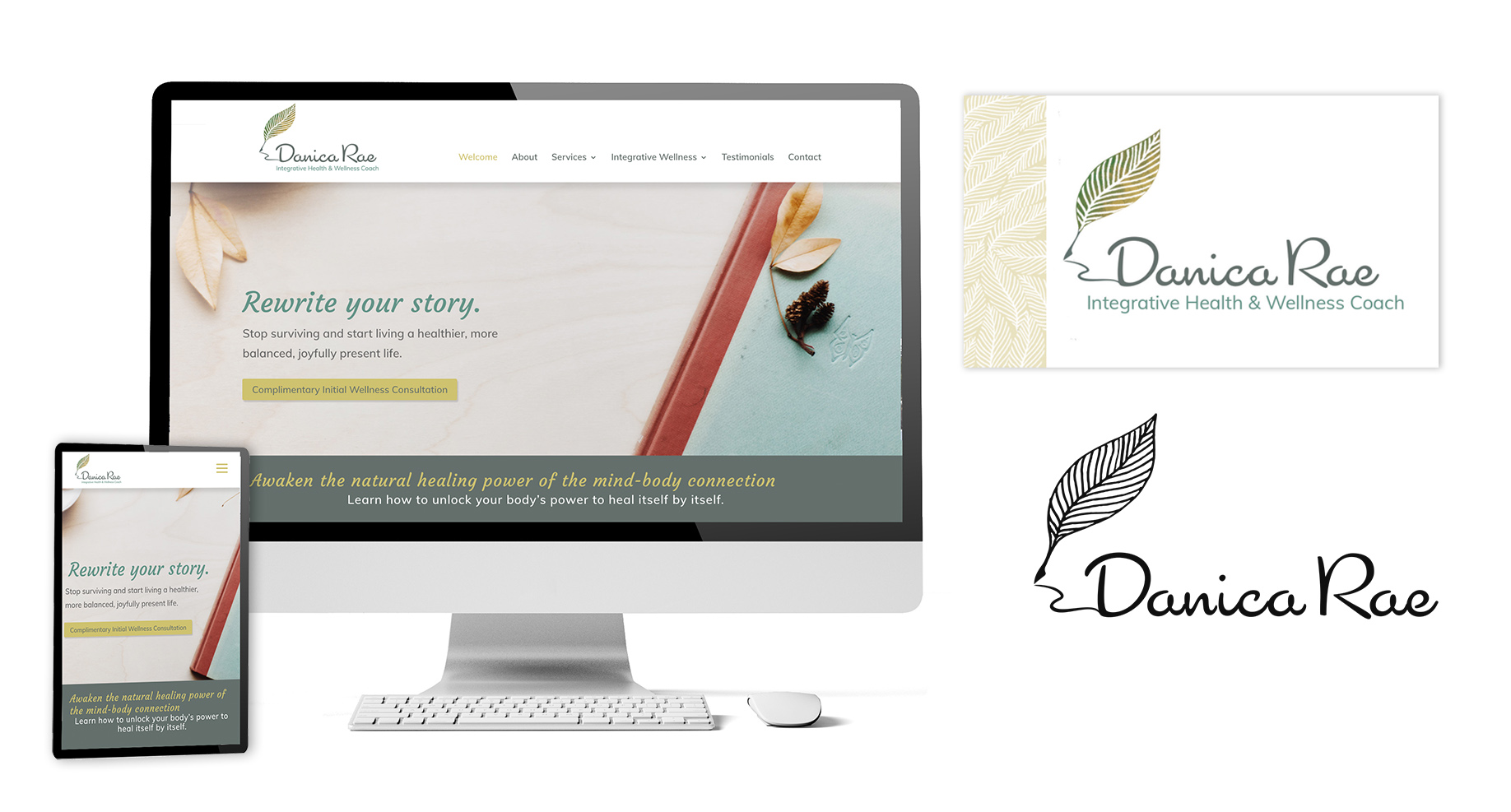 Danica Rae Wellness
Branding + Logo + Website
Danica was starting a new coaching business and had tried to create her own website with Wix. Many, many hair-pulling hours later, she still didn't have the "look" she wanted for her brand. We worked together and came up with a visual representation of her brand, which focuses on helping clients "write their own story" through mental, physical & spiritual wellness.
Linden Blossom
Branding + Logo + Website
Sarah is a seasoned ayurveda expert and massage therapist. She needed a website that made her stand out on the web, bring in new clients, and provide necessary information for existing clients. We created a logo & other brand assets, based on the linden flower that her business is named after, using a bright feminine color palette & fonts.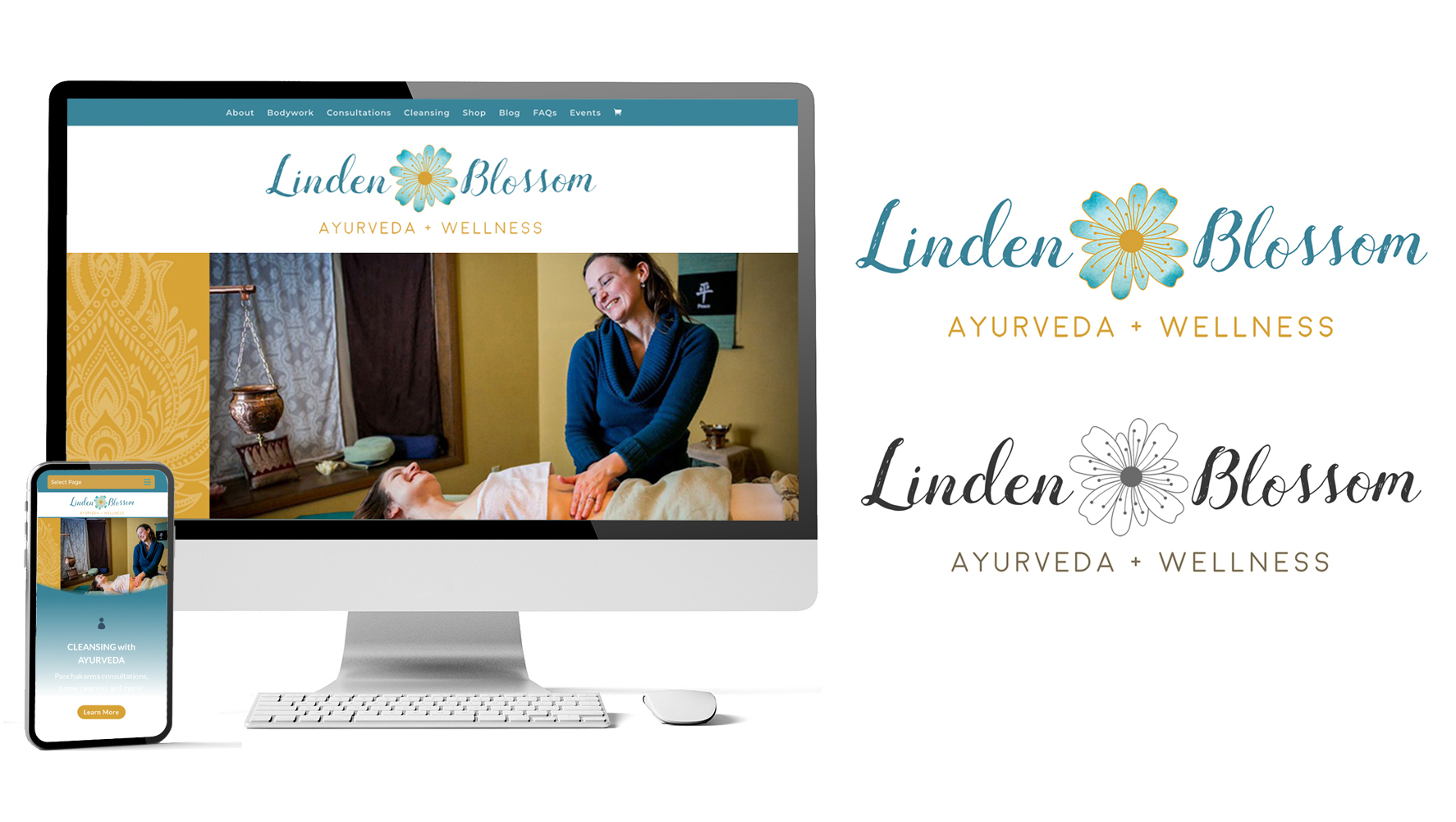 Copyright Jess Parvin Designs, LLC. All Rights Reserved.